The "13th China International Combustion Engine & Components Exhibition" (ENGINE CHINA 2014) sponsored by China National Internal Combustion Engine Industry Association was held in Beijing National Convention Center from September 1st to 3rd, 2014. The exhibition was "innovation". drive, energy conservation, green manufacturing "as the theme, JAC Navistar to meet the theme, bringing MAXXFORCE (Mai Sifu) MF3.2H and MF4.8H 2 engine models. Rely on three major performance advantages, shine at the show.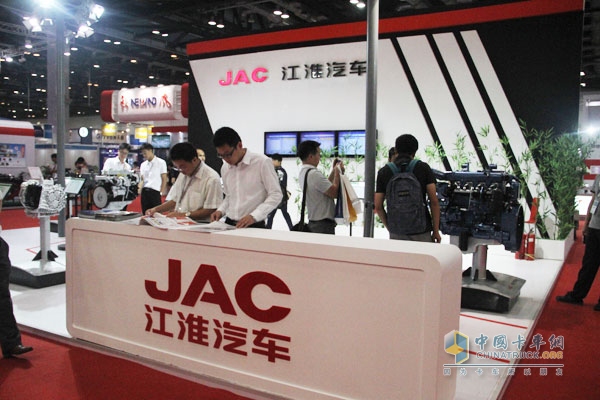 Jianghuai Navistar unveiled at the 13th China International Combustion Engine & Components Exhibition
Technologically advanced international supply chain
The MAXXFORCE MF3.2H engine features a single camshaft 16-valve design, high-pressure common rail, variable-section turbocharger, and proven applications for efficient EGR. The application of the common-rail injection system and the dual-axis variable-section supercharger enables this engine to output higher torque at low speeds, and is the best in terms of drivability and gradeability. Similarly, MAXXFORCE MF4.8H engine also has advanced technology concept. The engine adopts a new split four-valve independent cylinder head design, 1800bar common rail injection system and high efficiency wastegate booster application, making the engine Output higher torque at low speeds and maintain high torque over a wide range of speeds; excellent performance in driveability, gradeability, and overload capability. Advanced technology is inseparable from excellent supply of spare parts. MAXXFORCE is an internationally renowned supplier of key components for engine procurement. Such as: Bosch, Honeywell and so on.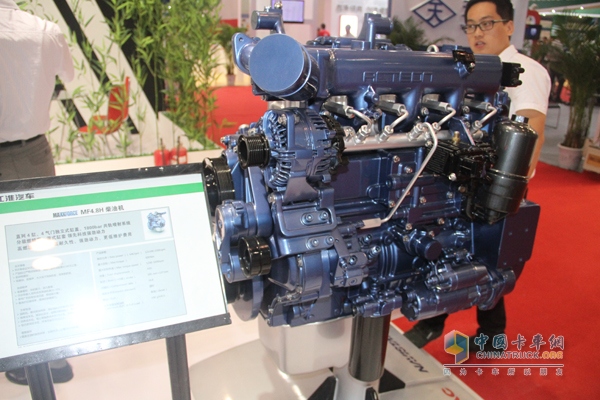 MAXXFORCE MF4.8H Engine
Fuel economy lowest in the same category
According to the technicians, MAXXFORCE MF3.2H engine adopts high pressure common rail + supercharged intercooling + EGR + POC technology to meet the national IV emission requirements (without refueling urea) and can be upgraded to the country V, country VI. And in the same kind of product the best fuel economy, compared with the same power engine, can save more than 10% of the fuel consumption, the minimum fuel consumption rate is only 200g/kW · h. The MAXXFORCE MF4.8H engine adopting high-pressure common rail, supercharged intercooling and SCR to meet the national IV emissions, relying on advanced staged combustion chamber technology, has greatly reduced the fuel consumption rate. The lowest in the same category, the lowest fuel consumption rate is only 198g/kW·h. This kind of efficient fuel economy will surely gain users' love.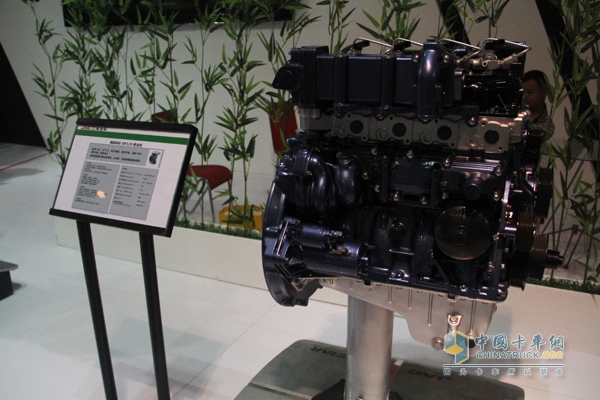 MAXXFORCE MF3.2H
Operating reliability B10 up to 500,000 kilometers
While possessing advanced technology and fuel economy, the reliability of the engine is naturally not bad. Among them, the MAX10FOR MF3.2H engine B10 has a life span of 400,000 kilometers, and the MAXXFORCE MF4.8H engine B10 has a lifespan of 500,000 kilometers, which is absolutely stable and reliable and durable.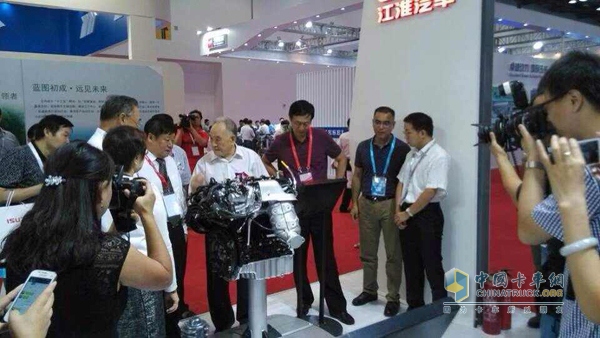 He Guangyuan, Minister of Machinery Industry inspected and instructed JAC Engine Booth
According to reports, MAXXFORCE (Masfo) MF3.2H engine will be mainly carried on the JAC Shuailing Suzuki light truck, while the MAXXFORCE (Maisfu) MF4.8H engine is mainly equipped with Jac Jun Bell and Jacques Gehry. It is expected that these two high-efficiency engines will also be put into production by the end of September, and will be available at the end of the year.
Single Roller Corn Thresher,Hand Crank Corn Sheller,Antique Corn Sheller,Electric Corn Sheller
Hunan Xinta Machinery Manufacturing Co., Ltd. , http://www.china-agricultural-product.com