On August 22, 2015, the World Championships will be held at the "Bird's Nest" of the National Stadium. As the world's third largest event, the World Championships for Track and Field are the highest level and most influential sports events held in Beijing after the 2008 Olympic Games. On March 27, 2015, Great Wall Lubricating Oil was awarded the title of "The Official IAAF Service Oil" by the IAAF and provided full lubrication protection for this World Championship.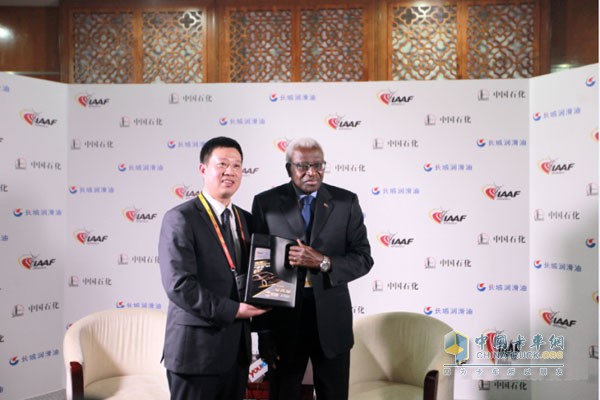 Great Wall Lubricating Oil Awarded by IAAF as "The Official IAAF Service Oil"
It is understood that with the opportunity of the Beijing World Championships, Great Wall Lubricants Co., Ltd. combined with e-commerce giant Jingdong Mall, launched the "one dollar for Fun World Championships" event, which will be officially launched on May 25. All participating consumers need only spend a dollar. There will be opportunities to get extra-luxury gift packages including world championship tickets, roundtrip air tickets, hotel accommodation, and lubricants. The number of spree packages is limited, but every participating consumer is "brilliant" with gifts of lube vouchers, and there are opportunities to get exquisite small gifts such as lavender essential oils. Great Wall Lubricants said that from May 25 to June 18, 2015, various concessions will be delivered one after another. The majority of consumers can seize this opportunity to pre-empt their participation, and continue to pay attention to the official microblog of Great Wall Lubricants and the official WeChat service. The latest information on the event.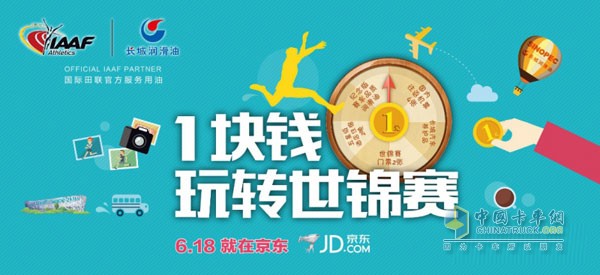 Great Wall Lubricating Oil takes you "one dollar for World Championships"
In order to implement the concept of "all citizens participation" in the World Track and Field Championships, Great Wall Lubricants will organize a series of track and field knowledge campaigns, large-scale online promotions, and cheering groups to serve as the official service oil, not only appealing to the public to participate in sports. Provide real benefits for consumers. Help the promotion of events, encourage more people to participate, pay attention to track and field, pay attention to sports, and pay attention to a healthy lifestyle.
Buy truck parts, on the Taobao stalls, multiple discounts waiting for you to take!
Http://Drain.html
Product of Engine Starter include many types, Delco, Honda, Denso, Bosch, Ford, VW, etc.
1, right parts with OEM quality
2,Quick response and fast delivery the goods to you
3, kind of spare parts in our warehouse for your available
4, Money refund if you are not satisfaction

We always provide the best quality to our all customers, and now we are growing on day by day, we now delivery the goods to all over the world, we have good experience in the Auto Parts market, we have many years on this area . we wish can cooperate with you. We also will do my best for you

We here inform to you that all goods are in carton box packed with standard wooden plates , we have strong pallet to delivery the goods, you can be OK.
Auto Starter Motor,Lada Starter,Automotive Starter,Starter Auto
Ningbo zhongwang auto fittings co.,ltd , https://www.zowoparts.com