A Development Trends (1)
Downstream of the equipment industry has reduced the steady growth in export growth. Since 2015, the economic recovery in the developed countries has remained slow, the expansion of emerging economies has been weak, and the influence of non-economic factors such as geopolitics still exists. China's economy is undergoing a difficult process of the transformation of old and new kinetic energy. Although the overall stable economic trend has not changed, it is affected by the downward movement of major industries such as autos and low demand, and the growth rate of the value added of China's equipment industry has remained low for the first 8 months. Hey. In September and October, the automobile and other industries rebounded quickly, and the growth rate of the equipment industry also stabilized and recovered. From January to October, the industrial added value of the equipment manufacturing enterprises above the designated size increased by 5.2% year-on-year, which was lower than the national level of the same period of the industry, which was less than half of the same period in 2014. It is expected that the growth rate of China's equipment industry will continue to rise throughout the year. However, under the pressure of shrinking investment demand and pressure from foreign trade, the rate of recovery will be limited. The annual growth rate in 2015 will be around 5.5%. In terms of exports, the growth rate of export delivery values ​​from January to October showed a monthly decline, with a year-on-year decrease of 2.15%. The rate of decline in October slightly decreased, which was a decrease of 4.32% year-on-year. It is expected that the export situation will remain severe throughout the year, and the cumulative value of export delivery will decrease by 2.5% year-on-year.
In 2016, under the stimulus of a series of policies in the "13th Five-Year Plan", the downward pressure on China's equipment industry will be reduced. Although the international economic situation remains grim, new growth points, growth poles and growth belts have been gradually developed with the gradual implementation and speeding up of the three major regional development strategies, the strategy for the construction of medium and long-term manufacturing powers, and the acceleration of international production capacity and equipment manufacturing cooperation. Formed, the domestic economy will maintain its rapid growth. Driven by this, China's equipment industry will accelerate its development in 2016, and the growth rate of industrial added value will accelerate from the same period of last year, and it is expected to remain around 7% for the whole year. On the export side, during the "13th Five-Year Plan" period, China will develop and equip the equipment industry as a new export-led industry. At the same time, due to the decline in the export base in 2015, the growth rate of China's equipment product exports is expected to pick up in 2016, and the export delivery value will achieve year-on-year growth. It is expected that the cumulative increase for the full year will be around 5%.
The growth rate of the auto industry continues to pick up and stabilize. Since 2015, China's auto industry has accelerated its transformation. The growth rate of production and sales has continued to decline in the first seven months, and the downward pressure on the industry has continued to increase. In August, with the implementation of the effects of national policies beginning to appear, and the introduction of new policies to reduce the purchase tax of passenger cars by 1.6 liters or less, the decline in the growth rate of automobile production and sales gradually decreased, and both rebounded in October as positive growth. From January to October, 19.2883 million vehicles and 19.8871 million vehicles were sold and sold, an increase of 0.02% and 1.51% year-on-year, both of which were significantly slower than the same period of last year, but the monthly warming trend was very clear. Among them, the production and sales of passenger cars grew rapidly. In October, production and sales reached 1,897,700 units and 1,936,900 units, respectively, which represented an increase of 8.1% and 13.3% year-on-year respectively. The market share of self-owned branded passenger vehicles kept growing. From January to October, sales reached 6.7571 million units, up 12.6% year-on-year, accounting for 3.2% more than the proportion of sales of passenger vehicles. The growth rate of production and sales of new energy vehicles continued to increase. From January to October, the cumulative production of 181,225 vehicles and sales of 171,145 vehicles increased by 2.7 times and 2.9 times respectively. It is expected that with the promotion of policies, the production and sales of automobiles will continue to pick up rapidly during the year. The annual growth rate of automobile production and sales will reach 4% and 3%.
In 2016, due to the stabilization of macroeconomic growth and favorable policies, the growth rate of automobile production and sales will keep relatively fast. However, the downward pressure on economic growth brought about by the economic structural adjustment still exists. Affected by the unfavorable factors of environmental protection and restricted purchases, the automobile warming space is limited. It is expected that the growth rate of automobile production and sales will gradually stabilize and the growth rate will remain at around 7%. . With the country's emphasis on new energy vehicle strategies and continued implementation of multiple policies, and local governments' efforts to promote the use of new energy vehicles for haze management and energy conservation and emission reduction, the production and sales of new energy vehicles in China will continue to increase, stimulating technological innovation and autonomy in the automotive industry. Brand cars accelerate development. At the same time, the intelligent Internet-linked cars, unmanned cars and new-type fuel cell vehicles promoted by the "Internet Plus" will also make new breakthroughs in the "13th Five-Year" start.
B Development Trends (II)
Machinery industry continued differentiation trend The shipbuilding industry gradually stabilized and recovered the mechanical industry continued differentiation trend. Since 2015, China's machinery industry has faced greater difficulties in its operation, the growth rate of its main indicators has reached a new low, and the overall trend has been sluggish. Some industries have performed differently. From January to October, the value-added of general equipment manufacturing increased by 3.2% year-on-year, that of special equipment increased by 3.5%, that of electrical machinery and equipment increased by 7.3%, and that of instrumentation and meters increased by 5.7%. The output of major general-purpose mechanical products such as pumps, gears, gas compressors, and fans all showed declines in different degrees; the output of gold-cutting machine tools decreased by 8.2% year-on-year, of which the output of CNC metal cutting machine tools fell by 9.8% year-on-year, and the metal forming machine tools decreased by 6%; The output of construction machinery declined across the board, and the output of excavators and loaders fell by 24.5% and 28.9% year-on-year, respectively. The output of traditional power generation equipment such as thermal power generation and wind power decreased significantly, but the output of wind turbine generators increased by 15.8% year-on-year; the output of large tractors increased significantly by 32.3% year-on-year. %, medium tractors increased by 7.2%, but the output of small tractors decreased by 15.5% year-on-year.
In 2016, uncertainties affecting the economic operation of the industry still exist, and the machinery industry will still be severely tested. However, as the country's macroeconomic control policies are gradually put in place, the macroeconomic situation will gradually turn for the better, and the downward trend of the machinery industry will also gradually stabilize. In addition, positive factors in the development of the industry are also accumulating, and some enterprises, industries, and regions that have undergone structural adjustment have started earlier. Will accelerate recovery. At the same time, some machinery industries will continue their trend of growth and differentiation: traditional investment products such as construction machinery, heavy machinery, mining machinery, petrochemical equipment, and conventional power generation equipment, as well as machine tools, AC motors, low-voltage electrical appliances, wire and cable, and small and medium sized farm machinery products. Relatively surplus industries will continue their declining trend. New agricultural machinery, energy conservation and environmental protection equipment, cultural relics protection equipment, and modern logistics equipment supported by the state will accelerate growth.
The shipbuilding industry will gradually improve. In 2015, under the influence of the downturn in the global shipping market, the pressure for the growth of ships and offshore industries was greater. Although China's shipbuilding capacity achieved stabilization and recovery at the beginning of the year, due to the continued weakness in the previous year's ship orders, it continued to decline sharply year-on-year, resulting in a negative growth in hand-held ship orders since March, with the three indicators showing a one-liter rise. Development trend. Coupled with the continuous low prices of new ships, shipping companies are facing problems such as difficulties in shipping and financing, and economic benefits are declining. The shipping industry is facing a grim situation. From January to October, the country's shipbuilding capacity was 32.87 million dwt, which was a year-on-year increase of 15.4%. The number of orders for new ships was 20.38 million dwt, down 62.1% year-on-year. As of the end of October, the number of handheld ship orders was 213.10 million dwt, down 14% year-on-year. Focus on monitoring the total value of industrial output of shipbuilding enterprises, operating income maintained a steady increase, export delivery value decreased. At the same time, the marine engineering equipment market has also shrunk to a greater extent.
In 2016, the new round of major adjustments to the international ship market continued to deepen, the characteristics of the industrial adjustment cycle continued to show, some changes in the demand structure, and the demand for conventional ship types such as bulk carriers remained weak, and the demand for marine engineering equipment and high-tech ships would stabilise. Pick up. At the same time, affected by the higher energy efficiency and emission standards of ships, new energy-saving and environmentally friendly bulk carriers, container ships, and oil tankers are expected to be the main demanders of the market, and LNG and LPG boats will maintain strong demand. Car carriers, ocean fishing boats, luxury Demand growth such as cruise ships will show clearly. Taken together, due to the 2015 base level and the "Thirteenth Five-Year Plan" environment, the growth rate of shipbuilding completion in 2016 will continue to stabilize and pick up, the year-on-year decline in new orders will be greatly reduced, and the decline in handheld orders will further narrow. .
C Development Trends (3)
Smart Manufacturing Continues to Accelerate Innovation and Development of High-end Equipment Smart manufacturing continues to accelerate development. Since 2015, smart manufacturing has received unprecedented policy attention. The "Made in China 2025" and "Internet Plus" actions focused on the deployment of smart manufacturing, and put forward efforts to develop smart manufacturing, carry out pilot demonstrations of smart manufacturing, and implement major projects for smart manufacturing, focusing on the intelligentization of manufacturing processes. Sino-German cooperation in intelligent manufacturing and industry 4.0 has entered a practical stage, and regular working mechanisms have been formally established. The rapid development of new business models represented by smart factories, digital workshops, additive manufacturing technology applications and large-scale personalized customization, network collaborative development, online monitoring, remote diagnosis and cloud services, industrial robots, service robots, and new sensors The application of intelligent equipment and products such as smart instrumentation and control systems, wearable devices, smart home appliances, and smart grids continues to expand, and the scale of demand is rapidly expanding.
In 2016, as the "Thirteenth Five-Year Plan" took smart manufacturing to new heights, the smart manufacturing advancement lines in various fields were further clarified, and the Sino-German cooperation further deepened, the country will build an open, shared, and collaborative smart manufacturing industry ecosystem. Promote the intelligent upgrading of production equipment, optimization of process flow, all-round sharing of basic data, breakthroughs in key intelligent equipment and products, and core components, and promote new generation of information and communication technologies, high-end equipment, energy-saving and new energy vehicles, power equipment, and agricultural machinery equipment The new materials, new materials, biomedicine and high-performance medical devices continue to grow and expand, and a new type of manufacturing system is gradually being formed. And further relying on the intelligent manufacturing innovation industry format and development model to cultivate the industry's new growth point.
High-end equipment innovation has seen a new improvement. In 2015, in response to changes in domestic and foreign market demand, the equipment manufacturing industry continued to transform and upgrade, and high-end equipment development achieved remarkable results. The output value of high-end equipment manufacturing industry accounted for a gradual increase in the proportion of equipment manufacturing industry. "Made in China 2025" clearly regards high-end equipment innovation as one of the five projects that the government promotes and promotes the organization and implementation of large-scale aircraft, aeroengines and gas turbines, civil aerospace, smart green trains, energy-saving and new energy vehicles, marine engineering equipment, and High-tech ships, smart grid equipment, high-end CNC machine tools, nuclear power equipment, high-end diagnosis and treatment equipment, a number of innovation and industrialization projects, major projects. The purpose is to concentrate resources, make overall progress, break the bottleneck, increase innovation and development capacity and international competitiveness, and seize the high ground of competition.
In 2016, the development of high-end equipment became the major trend in the future development of the manufacturing industry. China will intensify the implementation of innovation-driven development strategies, focus on creating new engines and platforms for development, and accelerate the cultivation of new economic growth drivers. Taking scientific and technological innovation as the core, public service platform as the support, and major projects as the starting point, the high-end equipment with the goal of industrialization and application will accelerate the innovation and development, and a number of key products and major equipment with strong signs will be accelerated. The layout, independent design level and system integration capability, and the development of core components have gradually increased their technological level, and their industrial innovation capabilities have been continuously enhanced. A group of first-set (sets) high-end equipment will be applied to pilot projects and demonstrations in the fields related to national economic construction, social production and living, and national defense construction. A breakthrough will be made in the path and mode of industrial development, and the traditional industrial structure adjustment and transformation and upgrading will be promoted. The manufacturing industry has created a more solid foundation by competing for new advantages and building a strong manufacturing nation.
D Existing problems Domestic effective demand continues to be sluggish Production and operation of enterprises are still difficult. Effective domestic demand remains weak. Affected by weak domestic and international demand, orders for equipment and equipment have generally decreased, market competition has become more intense, and the overall price level has continued its downward trend in recent years. From January to September 2015, the cumulative price of equipment products fell by 1.2% year-on-year, further reducing the decline. The overall environment of the whole society is not conducive to the development of the real economy, and the willingness of enterprises to invest is relatively weak. From January to October, the country's investment in fixed assets (excluding rural households) was 4,44,425 million yuan, a year-on-year increase of 10.2%, and the growth rate continued to fall. Among them, the manufacturing investment was 1,485,580,000 yuan, an increase of 8.3% over the previous year; the equipment manufacturing investment was 5,849 billion yuan, an increase of 10.4% over the same period of last year, and the growth rate was also 0.3 percentage points higher than that of January-September, but the total investment for the new industrial projects across the country was planned. Only 4.1% year-on-year growth. At the same time, China's manufacturing PMI index was 49.7%, 49.8%, and 49.8% in August, September, and October respectively, and was below 50% for three consecutive months. Therefore, in 2016, we still need to pay attention to the issue of the effective domestic demand in China's equipment manufacturing industry.
Exports still face some pressure. The current international economic recovery path is still tortuous, and the overall international market demand remains weak. From the perspective of manufacturing PMI, the United States and other countries are still faltering at the bottom. Although the recent recovery momentum in Europe and Japan is relatively stable, the expansion is weak and the foundation is not solid. . The competition between industries in various countries is still fierce. China's trade protection pressure in the international market is still relatively large. The influence of non-economic factors such as geopolitics still exists, and the negative factors that inhibit China's foreign trade growth rate continue. Exports of equipment manufacturers have encountered more trade barriers such as technical, environmental protection, and standards. At the same time, from the point of view of manufacturing export orders, since October 2014, the export order index has been below 50%, and has shown a downward trend. It was 47.4% in October 2015, which was a 2.5 percentage point lower than the same period of last year. Although domestic policies are expected to promote the acceleration of the growth of China's export of equipment products, the foreign environmental situation will still pose a greater pressure on exports.
The production and operation of enterprises are still difficult. First, cost pressures have increased and profit margins have decreased. From January to September 2015, the main business income of equipment and industrial enterprises increased by 3.22% year-on-year, but the main business cost increased by 3.78% year-on-year, the management expenses increased by 6.69%, and accounts receivable increased by 6.5% year-on-year, resulting in total corporate profits. The decrease was 0.03% year-on-year, and the factor costs, environmental costs, and social burdens faced by companies are constantly increasing. Second, the inventory of finished products rose month by month, which was a year-on-year increase of 6.83% from January to September. The sales of enterprise products were difficult. Third, the pressure for financing continues to increase. Although this year the central bank has repeatedly lowered its standards and cut interest rates, banks are reluctant to co-exist with some companies and loans, construction machinery, ships and other industries generally reflect the financing difficulties, high loan costs, manufacturers guarantee Problems such as the heavy burden of financing are more prominent. At present, the financing costs of many civilian-built shipping companies have reached 8% to 12%, and the financing of enterprises has been difficult, which has led to the loss of orders for new ships in many industries. In 2016, the production and operation of China's equipment industry enterprises will still face greater difficulties.
Some industries urgently need to accelerate structural adjustment. Since 2015, some industries in China's equipment manufacturing industry have achieved rapid growth through structural adjustment. However, there are still some industries with excess production capacity at the low end, and vicious competition has intensified. In the "13th Five-Year Plan", which focuses on the promotion of smart manufacturing, high-end equipment development and other environmental situations, these industries urgently need to accelerate structural adjustment, transformation and upgrading. In China, industrial robots, one of the major industries in the field of smart manufacturing, mainly focus on mid-to-low-end products such as handling and loading and unloading robots. Most of them are three-axis and four-axis robots. They are used in automobile manufacturing and welding. The high-end industrial robot market with axes or above is mainly occupied by Japanese, European, and European companies. Due to low barriers to entry in the industry, many companies blindly invest in, assembling around the enclosure, and low-level redundant construction. This has led to a tendency of overcapacity in emerging industries. In more than 40 industrial parks and more than 800 enterprises across the country, they can truly realize independent high-end manufacturing and profitability. There are few companies.
E Countermeasures Suggestions Optimize the industrial layout and improve the level of smart manufacturing Strengthen independent innovation and improve the competitiveness of the industry. Firstly, in accordance with the deployment and requirements of "Made in China 2025", accelerate the organization and implementation of national manufacturing innovation center construction projects, high-end equipment innovation projects, industrial foundation projects, and green manufacturing projects, and start the construction of a number of national innovation centers in key equipment manufacturing fields. The National Laboratory will focus on key core technologies, basic common technologies, and integrated innovation capabilities to promote pilot demonstration applications. The second is to continue to organize the implementation of major scientific and technological projects in the field of equipment and scientific research or industrialization projects, to demonstrate a number of emerging industries supporting special projects such as robotics and 3D printing, and to guide enterprises to increase R&D investment and break through the technological bottlenecks. The third is to speed up the formulation and promotion of innovative application policies such as the first set of major technical equipment insurance compensation mechanisms, encourage manufacturing companies and use departments to jointly conduct research and development, and promote the application of research and development results. The fourth is to encourage industry-university research and development to strengthen cooperation, promote the construction of industrial technological innovation alliances, accelerate the establishment of industrial common technology platforms, industry inspection and testing service platforms, and strengthen the cultivation of innovative and applied talents.
Speed ​​up the development of smart manufacturing. The first is to speed up the demonstration of smart manufacturing pilots, promote the extensive application of smart manufacturing in the production process, enterprise management and services, energy management, logistics, etc., accelerate the development of a number of smart equipment and products, and promote the integrated application of smart manufacturing production models. The second is to expedite the organization and implementation of intelligent manufacturing engineering, develop intelligent products and autonomous and controllable intelligent devices and realize industrialization, build smart factories and digital workshops in key areas, establish intelligent manufacturing standards systems and information security protection systems, and build intelligent manufacturing network system platforms. . The third is to integrate the "Internet +" plan, accelerate the integration of new generations of information technology and manufacturing equipment such as industrial clouds and the Internet, integrate innovation and engineering applications, build a cooperation platform, and accelerate the transformation of manufacturing intelligence and services. The fourth is to accelerate the promotion of Sino-German intelligent manufacturing cooperation and promote the development of smart manufacturing in all fields.
Actively promote the development of domestic and foreign markets. First, implement various "steady growth" measures and take various measures to create a good domestic market environment for equipment manufacturing companies. The second is to expedite the implementation of the State Council's Guiding Opinions on Promoting International Capacity and Equipment Manufacturing Cooperation, strengthen inter-departmental policy exchanges and cooperation, jointly promote the construction of overseas economic and trade zones, improve the platform for government-enterprise-bank cooperation, and continue to promote equipment manufacturing to go global. The third is to support and guide domestic leading equipment companies to focus on countries and regions along the "Belt and Road" priority. Opportunities are greater than challenges In 2016, China's equipment industry will show an intelligent development trend, promoting rail transit equipment, power equipment, petrochemical metallurgical equipment, automobiles, and projects. Cooperation in the fields of machinery, agricultural machinery, aviation equipment, ships, and marine engineering equipment.
Promote structural adjustment and optimize industrial layout. The first is to optimize the product structure. Encourage the adoption of high technology to transform and upgrade the traditional equipment manufacturing industry, and accelerate the development and development of strategic emerging and advanced equipment manufacturing industries such as high-end equipment, smart manufacturing, and new energy vehicles. The second is to optimize the organizational structure. Focusing on key industries such as automobiles and ships, vigorously promote the merger and reorganization of enterprises, integrate resources, increase the degree of industrial concentration in key industries, and create large-scale enterprise groups with strong core competitiveness and international operation capabilities; around industrial robots, civilian drones Emerging industries, such as additive manufacturing, strengthened standards and industry access policy formulation, and standardized industry development and market competition. The third is to optimize the spatial layout and create a number of demonstration bases with good project growth, high-end industrial level, outstanding leading enterprises, and well-supported clusters, to create an internationally renowned equipment manufacturing industry cluster.
In 2016, China's equipment industry will accelerate its development, the growth rate of industrial added value is expected to remain at 7%, and the cumulative increase in export delivery value will be around 5%.
Mini Excavator is suitable for vegetable greenhouses loose, landscaping of municipal departments,orchard nursery tree digging, concrete pavement broken, sand and stone material mixing and small space construction operations,reducing maintenance and operating costs, improving the degree of mechanization.
mini excavator is small and flexible , easy to operate and transport.(Ordinary farm car can carry on it). Above all , it can work in a small space.
The Mini Excavator machine has the functions of digging, crushing, cleaning, drilling and pushing the soil, and can quickly replace the accessories and the utilization rate is greatly improved.
Main scope:Concrete Grinding machines, Floor Polishing Machines, Road Line Marking Machines, Truck Cranes, Road Rollers, Excavators, Concrete leveling machines, Power Trowels and other Construction machinery .
Jining oking tec co.,ltd, established in 2010, is a professional manufacturer engaged in the research, development, production, sale and service of Concrete Grinding machines, Floor Polishing Machines, Road Line Marking Machines, Truck Cranes, Road Rollers, Excavators, Concrete leveling machines, Power Trowels and other Construction machinery .
We are located in Jining city,Shandong province with convenient transportation access. Dedicated to strict quality control and thoughtful customer service, our experienced staff members are always available to discuss your requirements and ensure full customer satisfaction.
In recent years, we have introduced a number of advanced production equipment, and also have an excellent production team and a complete quality assurance system to ensure that each batch of goods is delivered to customers in a timely and high quality.
We also have an excellent management team, experienced technical staffs and professional sales team to solve all problems you encountered before and after sales. In addition, we have obtained I S O 9 0 0 1:2 0 1 5 certificates. Selling well in all cities and provinces around China, our products are also exported to clients in such countries and regions as United States, Europe,Australia, Southeast Asia,Russia,the Middle East,Africa. We also welcome OEM and ODM orders. Whether selecting a current product from our catalog or seeking engineering assistance for your application, you can talk to our customer service center about your sourcing requirements.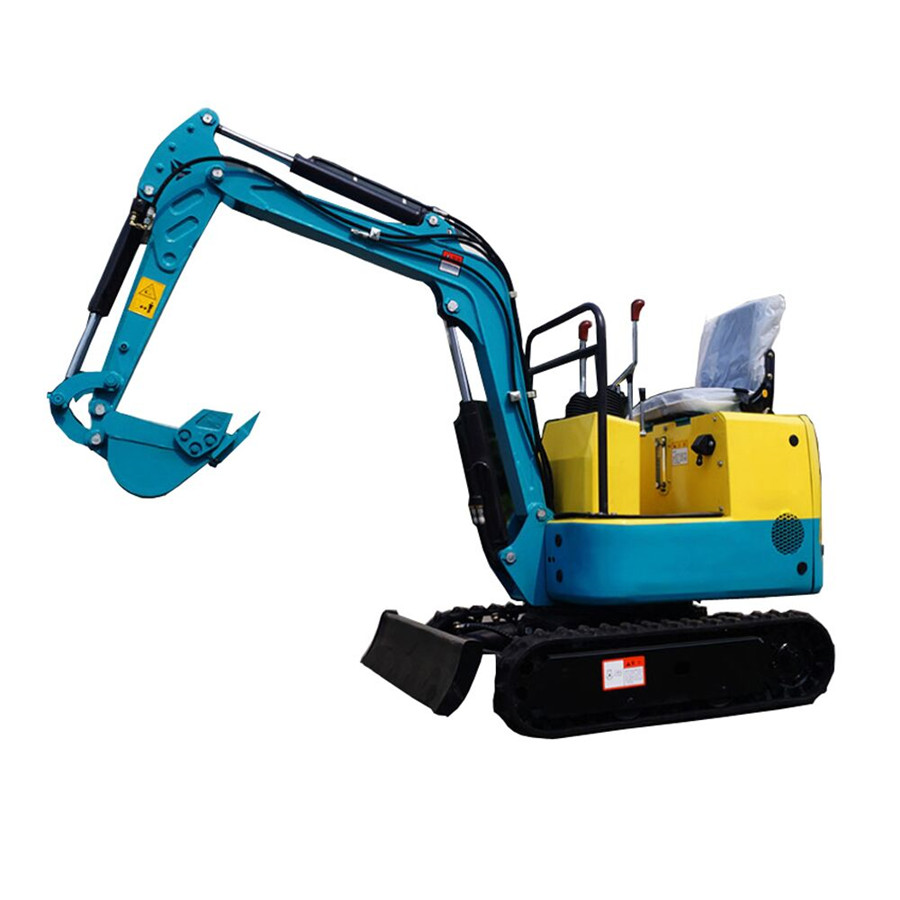 Mini Excavator
Excavators, Crawler excavators,mini excavator,Hydraulic Excavator,mini digger, mini used excavators
Jining Oking Tec Co., Ltd. , https://www.diggerexcavator.com