Additional Capabilities:
Milling
Operating type:
Cycle Operating
Voltage:
220V/380V,50Hz/60Hz,3 Phase
Transport Package:
Wooden Case
Product name:
High Speed Disperser
Model: R
FD
-Series
 
Product introduction:Â 
 
E

quipment for pre-mixing or mixing the solid/liquid or liquid/liquid raw materials.

t used for as stirrer, blender, disperser and others.

Application:

coating, paint, pigment, ink, dye, pesticide etc.
 
Product feature:
 
1.The machine could be meet high /low speed mixing for low or middle viscosity products
2. The machine has stable hydraulic lifting system for up and down smoothly.
3. The machine with frequency inverter to realize various speed control
4. Hydraulic tank: Â industry-hydraulic tank could be realize oil-leakage free.
5. The contacting parts is made of SUS304 /SS316L (customized)
6. Lifting system: Â hydrauilc /pneumatic / manual .
7. Frame of column is made of Q235-A.
8. Lifting height could be adjust according to customer requirements.
9. The machine is applicable for premixing or mixing chemical /industry materials.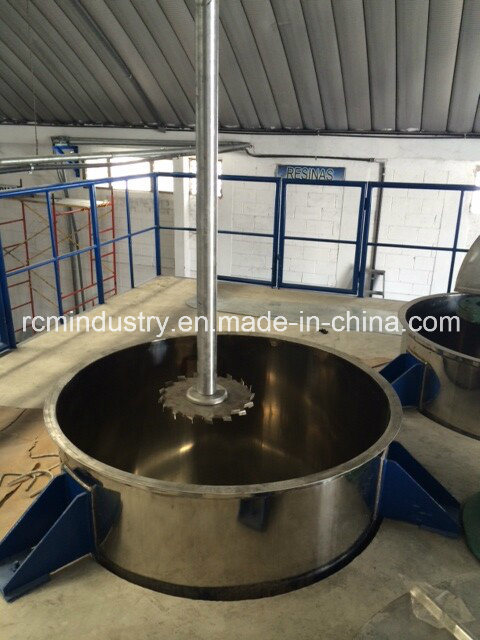 Type
RPD
Power 
kw
 Speed
rpm
Batch volume
L
Lifting
mm
height
mm
The axis distance
mm
length 
mm
Weight
kg
RPD-11
11
1450
400
900
1750
900
1800
800
RPD-15
15
1450
500
1000
1750
900
1800
900
RPD-18.5
18.5
1450
800
1200
2200
1100
2100
1200
RPD-22
22
1450
800
1200
2200
1100
2100
1300
RPD-30
30
1450
1000
1600
2200
1100
2100
1500
RPD-37
37
1200
1500
1600
2600
1400
2700
1800
RPD-45
45
1200
2000
1600
2600
1400
2700
2000
RPD-55
55
960
3000
1600
2600
1400
2700
2100
RD-75/90
75/90
960
5000
1600
3300
1600
3000
2700
RPD-110/132
110/132
960
10000
2200
3300
1800
3800
4500
Edge Sealing and Cutting Machine for Cup-shaped Mask
Mask Edge Banding Machine,Edge Sealing And Cutting Machine,Kn95 5 Layers Cup Facemask Machine,Kn95 5 Layers Medical Facemask Machine
Ningbo Dokee Mask Machine Co., Ltd. , https://www.autrendsmac.com