PTFE mesh conveyor belt series
W
e select
advanced
 
imported loom,using high-quality imported
glassfiber or
Kevlar
 as basic weaving material, coated with excellent PTFE resin to make it into various PTFE mesh conveyor belts.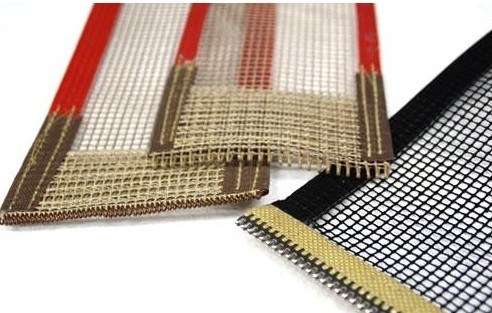 Features of PTFE conveyor belts:
1. High temperature resistance--It can continuously work under-140 to 260

ºC

, max resist high temperature up to 360
ºC
2.
Air p
ermeability--It can avoid wasting heat and improve drying efficiency
.
3. Chemical resistance--It can resist all most of chemical medicines.
4. Non
-
Stick
y
--It can easily remove all kinds of adhesives such as resin, paint and chemical medicine
s.
5. Good flex fatigue resistance--It has high tensile strength and excellent flex fatigue resistance. It's better for small wheels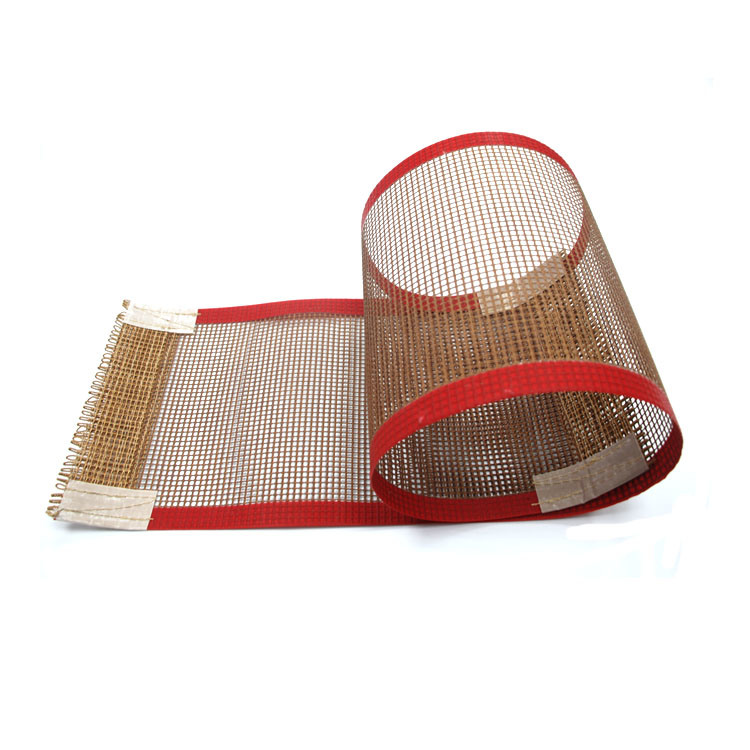 Applications:
1.Drying machine for non-woven textile, textile printing, silk- printing and dyeing machine.
2.Shrinking machine for garment fabric, high-frequency and UV dryer.
3.Convey
o
r belt for hot-air dryer, various of food baking, quick-frozen machines.
4.Oiling machine for paper glazing and waxing, plant engineering.
5.Seperating sheet for hardboard production etc.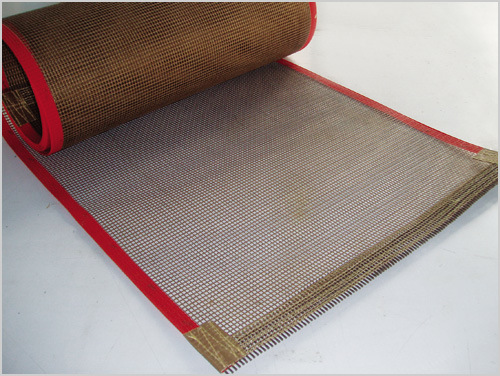 Model
material
mesh size
Thickness
weight
Temp resistance

Max Width

Tensile Strength

6001

fiberglass

1x1mm

0.5mm

370g/m

²

-70-260

ºC

4000mm

310/290N/cm

6002

fiebrglass 

2x2mm

0.7mm

450g/m

²

-70-260

ºC

4000mm

350/310N/cm

6004

fiberglass

4x4mm

1.0mm

400g/m

²

-70-260

ºC

4000mm

390/320N/cm

6004B

fiberglass

4x4mm

1.0mm

450g/m

²

-70-260

ºC

4000mm

390/320N/cm

6007

fiberglass
+Kevlar

4x4mm

1.2mm

600g/m

²

-70-260

ºC

4000mm

895/370N/cm

6008

fiberglass

4x4mm

1.0mm

5

85

g/m

²

-70-260

ºC

4000mm

395/370N/cm

6008B

fiberglass

4x4mm

1.0mm

5

85

g/m

²

-70-260

ºC

4000mm

395/370N/cm

6013

fiberglass

10x10mm

1.2mm

450g/m

²

-70-260

ºC

4000mm

360/300N/cm

6015

fiberglass

0.5x1mm

0.5mm

420g/m

²

-70-260

ºC

4000mm

310/290N/cm

6025

fiberglass

2*2.5mm

0.9mm

600g/m

²

-70-260

ºC

3000mm

390/320N/cm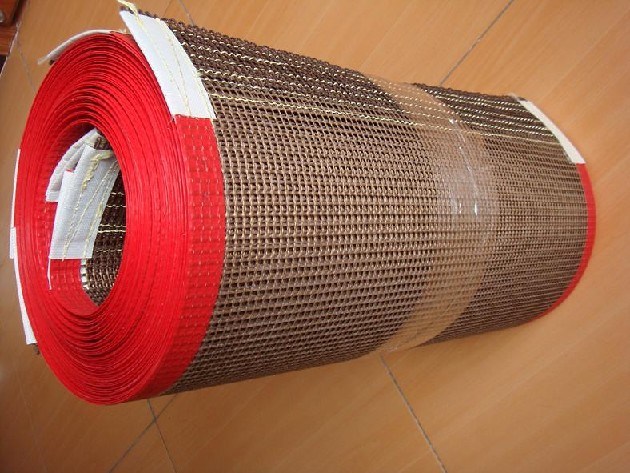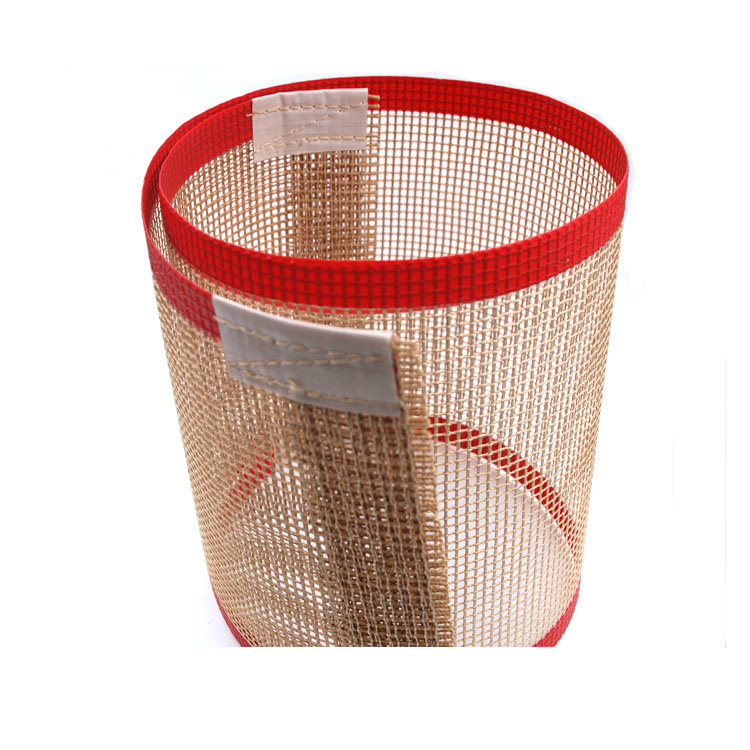 YANGZHOU GNEWY MACHINERY EQUIPMENT CO.,LTD , https://www.gnewy.com