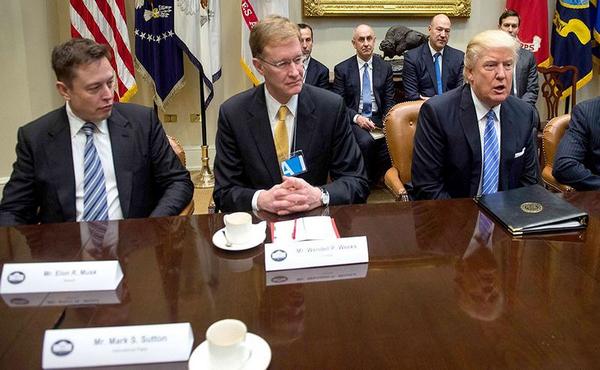 According to foreign media reports, Tesla CEO Musk had disagreements with Chinese government officials on the terms of the policy of building factories in China and tried to "tempt" Trump to implement automobile trade protection policies in the United States.
Musk said on Twitter on Thursday in response to Trump's previous day's tweets: "Do you think that the United States and China should have an equal and fair automobile trade policy?" He said that China imposes a 25% levy on imported cars. Tariffs, which are 10 times the proportion of U.S. tariffs on imported cars. Musk said: "In general I oppose import tariffs, but the current policy makes things even more difficult. It's like wearing lead shoes to participate in the Olympics running competition."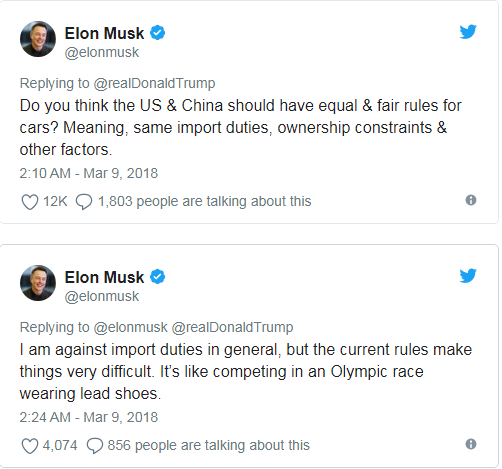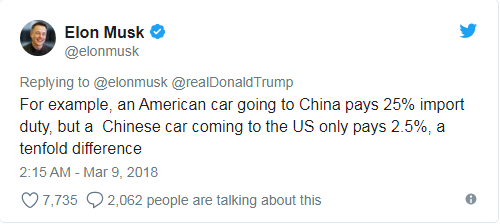 Trump also quoted Musk's tweets when he announced the new tariff policy, and stated that American automakers have not been treated fairly by global trade policies. Government officials already knew this but they did not do anything about it. Now they need to make changes. Trump plans to levy reciprocal tariffs on other countries, and will levy tariffs on the same level of tariffs based on the proportion of tariffs that American products are exported to other countries. He said: "We are changing some things. We just want to be fair."
Musk's lobbying through Twitter also showed that he had setbacks with the Shanghai government to invest in and build factories. Musk and the Shanghai government failed to reach a deal because of different opinions on the structure of the factory ownership. The Chinese government hopes that overseas auto companies can establish factories in China by establishing joint ventures with local Chinese companies, and Tesla hopes to ensure that it will fully own the factory.
Import tariffs and other issues that have been solved by trying to build factories in China have caused Tesla to lag behind other car manufacturers in the Chinese new energy vehicle market. China Association of Automobile Manufacturers expects sales of new energy vehicles in China will exceed 1 million this year.
China requires overseas car companies to form joint ventures with Chinese independent brands, of which overseas car companies hold up to 50% of the shares. The Chinese government introduced this policy in the 1990s in the hope that China's just-started auto industry will use the technology of foreign car companies to achieve development.
In June 2016, the National Development and Reform Commission stated that China hopes to relax the 50% restriction on holding shares. The U.S. Chamber of Commerce criticizes this policy of restricting market access, but supporters said that the policy will enable Chinese car companies to achieve better development in technology research and development and increase their competitiveness in the global market.
Musk stated to Trump on Twitter on import duties and joint stockholding policies, he said: "We have mentioned this issue to the previous government, but there has been no progress. We just want a fair result. The tariffs are relatively equal. There are no other requirements. I hope this does not seem unreasonable."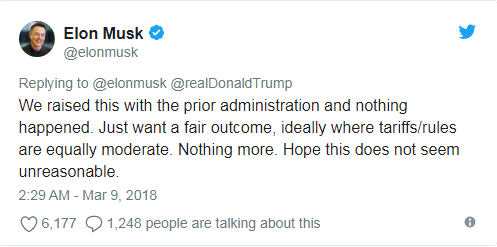 Musk met with Trump on several occasions in November 2016. In June last year, when Trump announced his withdrawal from the Paris climate agreement, Musk also announced his withdrawal from the White House Advisory Committee.
Ground Power Unit,Gpu For Airport,Airport Gpu System,Airport Ground Support Equipment