At present, the transportation of various fresh foods requires the use of van-type refrigerators, and these refrigerated trucks have some comparatively different places compared to other ordinary transportation vehicles. But in fact, there are different types of van refrigerators , and the characteristics of different types of refrigerator cars are also different. The owners can also buy their own refrigerated trucks according to their actual needs. The next step is to provide detailed information for the owners. What are the advantages and disadvantages of offering different types of refrigerated trucks?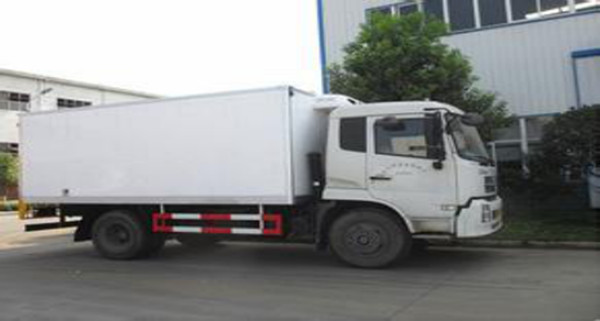 In general, the common van refrigerators are mainly divided into four categories. The first category mainly belongs to mechanical refrigerators. The mechanical refrigerated truck is suitable for both short-distance and long-distance transportation, because a compression refrigeration unit is installed inside the vehicle, so that the internal temperature of the compartment can be automatically controlled. The most critical is that this type of refrigerated truck has better insulation in the cabin and is therefore safer and more reliable.
The second category is frozen-plate refrigerated trucks. The refrigerating equipment of such refrigerated trucks is cooled by the use of a cold-storage freezing plate. Therefore, the temperature inside the refrigerated compartment is relatively stable, and the noise during cooling is relatively small. Because its internal structure is relatively simple, it is more cost-effective to consider from the economic point of view, but its biggest drawback is that the cooling time is relatively short, so long-distance transportation is not suitable for such refrigerated trucks.
The third category is liquid nitrogen refrigerated trucks. The investment in such refrigerated trucks is relatively high because the cost of liquid nitrogen itself is relatively high. However, its greatest advantage is that the speed of liquid nitrogen refrigeration is relatively fast. The supply of liquid nitrogen is a very big problem for long-distance transportation. Therefore, such refrigerated trucks are only suitable for short-distance transportation.
The fourth category is dry ice refrigerated trucks. The most important feature of the refrigerated truck is that the equipment is relatively simple to set up and there is no noise when it is cooled. However, the key is that the cost of dry ice is relatively high and the cooling speed is relatively slow. These are the four types of box-type refrigerating trucks that we want to share with riders today!
Timeplex` customers rely on our expert design and development services for variety of components, ranging from micro-miniature parts to large, intricate components. We can provide prototyping services to facilitate high volume orders of up to 80 million parts.
Components we produce through our custom precision Metal Stamping include: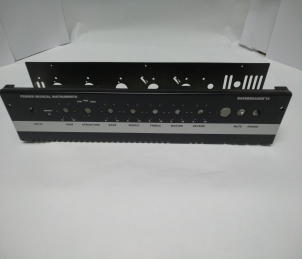 • Electronic connectors
• Sensor components
• Thrust washers
• Surface mount pins
• Transfer stampings
• Heat sinks
• Printer cartridge blades
• Medical components
• Insert moldings
• Fuse clips
• Furniture parts
• And more.
More services we offer:

Besides of Metal Stamping Components, we also complete solution for OEM/ODM Products & components, offer services of deep drawing services, EMI metal shielding parts, Heat Sink , Plastic Molding products for custom, Plastic Injection Components, Metal Stamping Parts, home appliances accessories ,R/C drone and smart electronic toys etc.

Our advanced equipments, professional engineers ,high quality system, enable us to provide high quality with low production cost Based on our strength, passion and capacity, we devote to supply one-stop service to customers.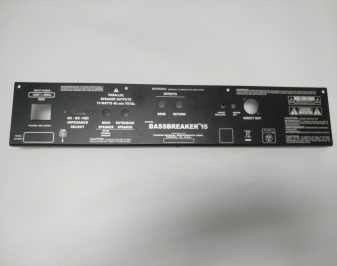 Metal stamping AMPLIFIERS Metal Chassis & Panel
Amplifiers Metal Chassis Panel,Amplifiers Metal Stamping Panel,Amplifiers Metal Stamping Base,Amplifiers Metal Panel
Timeplex Industrial Limited , https://www.timeplexhk.com